News: Optoelectronics
15 September 2021
Vector appoints business development director for North America
Photonic-crystal surface-emitting laser (PCSEL) firm Vector Photonics Ltd (which was spun off from Scotland's University of Glasgow in March 2020) says that Dr Adam Carter has joined it as business development director for North America, based in Silicon Valley (his home for many years).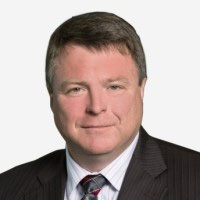 Picture: Adam Carter, Vector Photonics' new business development director for North America.
"Adam Carter is a semiconductor communications industry veteran, with an impressive, 25-year track record," comments CEO Neil Martin. "He has been instrumental in the growth of some of the world's leading manufacturers of integrated optical components, modules and subsystems, including several successful business exits, turnarounds and acquisitions… He will be a great asset to the business."
Carter was most recently chief commercial officer at Foxcon Optical Interconnects. From July 2014 to December 2018, he was a key executive officer in the team that turned Oclaro from a loss-making manufacturer of optical products to its sale to Lumentum Holdings for $1.85bn. From 2007 to 2014, he was a senior director & general manager of Cisco's Transceiver Module Group, where he led the acquisition of silicon photonics start-up Lightwire. Before that, he held strategic marketing and business development roles at Avago Technologies, Agilent Technologies and Hewlett Packard, having started his career as a process and device engineer at BT & D.
Carter holds a B.Sc. Honours in Applied Physics from Portsmouth University and received a Ph.D. from the University of Wales, Cardiff, for his research on the plasma etching of III-V semiconductor materials.
Vector Photonics appoints process development engineer
Vector appoints principal device engineer
Vector Photonics appoints PCSEL co-inventor as director of product development
Tags: Laser diodes
Visit: www.vectorphotonics.co.uk