News: Suppliers
23 May 2023
IQE launches 200mm RGB epi for micro-LED display qualification
Epiwafer and substrate maker IQE plc of Cardiff, Wales, UK has launched a new portfolio of 200mm (8") red, green and blue (RGB) epitaxial wafer products for micro-LED display qualification.
Micro-LEDs based on gallium nitride (GaN) and gallium arsenide (GaAs) provide new display technology that is being designed into multiple new platforms such as wearables, augmented reality/virtual reality (AR/VR) headsets and large-format displays, says the firm.
IQE claims that its GaN and GaAs epitaxy is critical in enabling faster adoption of micro-LEDs because its technology, high-volume manufacturing platforms and resulting scale provide customers with a commercial advantage.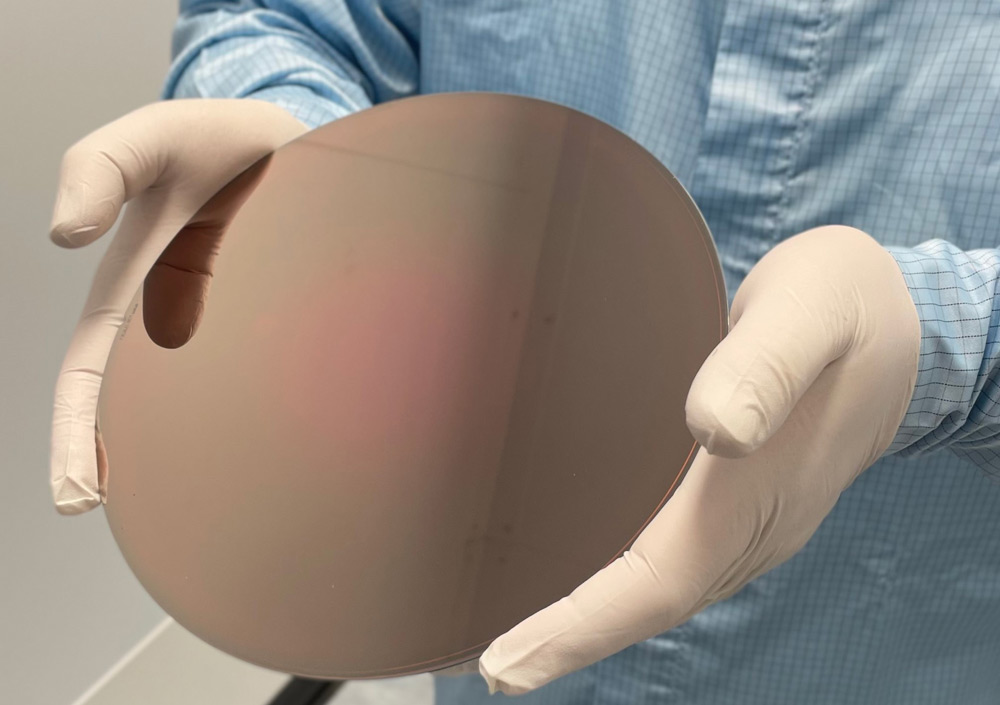 Picture: RGB epiwafer for micro-LED display qualification.
The launch of the micro-LED wafer products will provide faster time-to-market options for display-level qualification, the firm adds. With multi-wavelength solutions available at wafer diameters including new options at 200mm (8"), IQE is delivering qualified foundry capacity from its multi-continent operations, which it claims is a significant point of difference as it provides customers with epitaxy supply chain diversification.
Also, by scaling the technology roadmap from 200mm (8") to 300mm (12"), IQE aims to provide a cost-effective solution.
"We are pleased to offer our customers the industry's broadest range of materials technology platforms for micro-LED display qualification," claims Dr Mark J. Furlong, executive VP of business development. "IQE can play a critical role in accelerating the deployment of micro-LEDs across many end-applications, and the launch of this new portfolio is in line with our strategy to diversify into GaN technologies, in the high-growth display market."
IQE partners with MICLEDI to develop micro-LEDs for AR products
IQE enters micro-LED market in partnership with Porotech
Tags: IQE
Visit: www.iqep.com