News: Microelectronics
5 July 2021
Nexperia buys Newport Wafer Fab
Nexperia BV of Nijmegen, Netherlands - which manufactures diodes, bipolar transistors, ESD protection devices, MOSFETs, gallium nitride (GaN) field-effect transistors (FETs) and analog & logic ICs - has acquired 100% of Newport Wafer Fab (NWF) in South Wales, the UK's 200mm compound semiconductor wafer foundry.
Nexperia was the Standard Products business unit of NXP Semiconductors (formerly Philips Semiconductors) until 2016 and has been a subsidiary of China-based Wingtech Technology Co Ltd since 2019. Certified to IATF 16949, ISO 9001, ISO 14001 and OHSAS 18001 and with over 12,000 staff, Nexperia ships more than 90 billion products annually, meeting the standards set by the automotive industry. The firm says that Nexperia Newport will continue to have a strong position in the Welsh ecosystem and technology development and will secure the current jobs at the Newport site and others across the region.
Nexperia is a customer of the foundry services offered by Newport Wafer Fab and became its second largest shareholder in 2019. The Newport site complements Nexperia's other European manufacturing operations in Manchester and Hamburg, which have also seen significant recent investments.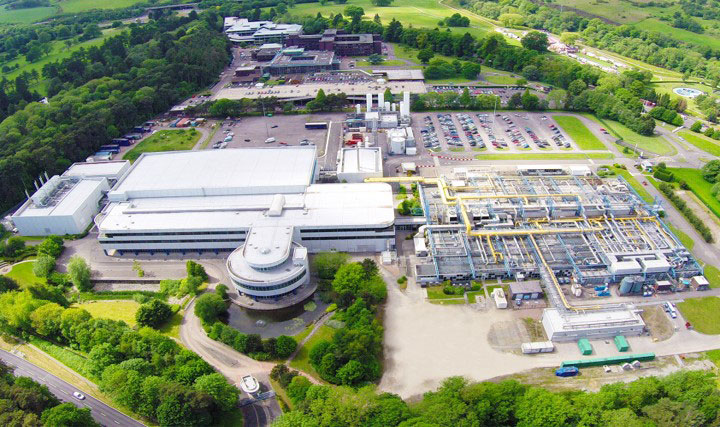 "Nexperia has ambitious growth plans, and adding Newport supports the growing global demand for semiconductors," says Nexperia's chief operations officer Achim Kempe. "The Newport facility has a very skilled operational team and has a crucial role to play to ensure continuity of operations," he adds.
"The acquisition is great news for the staff here in Newport and the wider business community in the region as Nexperia is providing much-needed investment and stability for the future," comments Paul James, operations director at the Newport site. "We are looking forward to becoming part of the global Nexperia team and are keen to keep the current workforce. Additional local resources may be required too. We are also pleased that we will be able continue to contribute to the local ecosystem," he adds.
"The change in ownership of the Newport site marks an important step for the future of the facility as well as for the region," believes Drew Nelson, departing chairman of Newport, who is also president & CEO of epiwafer foundry and substrate maker IQE plc of Cardiff, Wales. "We are pleased that we are able to maintain the expertise in developing high-end silicon devices in the 200mm wafer fab while at the same time opening up opportunities for us to add new semiconductor technologies."
The Newport semiconductor production site was first established in 1982 and was originally named INMOS. Current capacity is over 35,000 200mm wafer starts per month covering a wide range of technologies ranging from MOSFETs and Trench IGBTs (insulated-gate bipolar transistors) using wafer-thinning methods to CMOS, analog and compound semiconductors. It will support Nexperia's strategic $10bn growth target and enrich Nexperia's product lines in IGBT, analog and compound semiconductors in parallel to the current 8" investments at the Manchester and Hamburg wafer fabs. Nexperia reckons that the Newport acquisition significantly enhances its automotive-qualified product supply capability and market share.
Nexperia makes available second-generation 650V power GaN FET device family
Nexperia and China's UAES partner on GaN power devices
Nexperia to expand production and increase R&D spend
Nexperia partners with Ricardo to produce technology demonstrator for GaN-based EV inverter
Nexperia enters GaN FET market
Tags: Newport Wafer Fab
Visit: www.newportwaferfab.co.uk
Visit: www.nexperia.com