12 March 2019
ROHM launches high-reliability 1608-size white-chip LED
ROHM Semiconductor of Kyoto, Japan has announced availability of the SMLD12WBN1W, a white-chip LED of 1608 (1.6mm x 0.8mm) size that achieves what is claimed to be class-leading reliability. The new package offers superior mountability and long operational life, making it suitable for use in display panels (e.g. temperature-control displays) in industrial and compact consumer equipment.
In recent years, the need to improve both design quality and visibility of industrial equipment has increased the use of compact white LEDs for numerical displays and visual indicators in these applications, notes ROHM. High-reliability LEDs are required to guarantee no degradation in luminosity even with continuous operation for over 10 years. However, achieving this has not been possible until now due to the use of epoxy or silicone resins for molding of typical white-chip LEDs. These types of material could not provide enough reliability to prevent degradation in luminosity or provide enough package strength to facilitate mounting on circuit boards, adds the firm.

ROHM has been providing 1608-size chip LEDs in colors ranging from red to green, and is now adding white to the product range to meet market demand. The adoption of a new material that combines the benefits of epoxy and silicone resins made it possible to achieve class-leading reliability of white-chip LEDs in such a small package.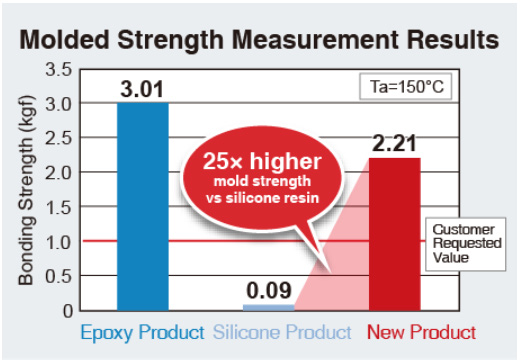 ROHM's tests have demonstrated that the SMLD12WBN1W maintained 100% of its luminosity after operating for 1000 hours (@25°C, IF=20mA). This represents an improvement of 20x in operational life compared with similar products available on the market, it is reckoned. Additional tests showed that the package strength was improved 25x with the new material compared with products using silicone resin. This will contribute to significantly reducing the occurrence of failures during fabrication when mounting on circuit boards, the firm adds.
ROHM says that it is committed to continue developing highly reliable LEDs and to strengthen its product lineup while focusing on increasing usability.
Tags: Rohm
Visit:  www.rohm.com