17 March 2014
GaN Systems appoints power electronics exec Jim Witham as CEO
GaN Systems Inc of Ottawa, Ontario, Canada, a fabless developer of gallium nitride (GaN)-based power switching semiconductors for power conversion and control applications, has appointed Jim Witham as CEO.
GaN Systems' power conversion devices, based on its proprietary Island Technology, are being commercialized in 2014 and the firm is expanding globally. Co-founders Girvan Patterson and John Roberts will continue in their current roles as president and chief technical officer, respectively.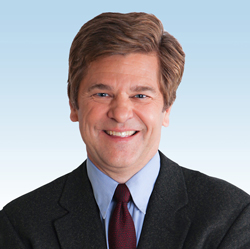 Picture: GaN Systems' new CEO Jim Witham.
Witham has over 30 years' experience in business development, international sales & marketing and operations management, and joins GaN Systems from Neoconix Inc, a manufacturer of high-density, high-performance miniature connectors. As president & CEO of Neoconix, he implemented strategic changes that dramatically increased revenue and resulted in the firm's acquisition by Unimicron Technology Corp.
Previously, Witham spent five years as president & CEO at Fultec Semiconductor, and has also held VP sales & marketing positions at Aegis Semiconductor and Genoa Corp. Other career highlights include senior executive positions at Raychem, including director of Asia Sales & Marketing, based in Japan. As an engineering specialist at General Dynamics' Space System Divison during the 1980s, Witham worked on fluid systems for the Space Shuttle and was on Mission Control for interplanetary missions.
Witham holds an MBA from Harvard and both M.S. and B.S. with distinction in Mechanical Engineering from Stanford University.
"Witham has extensive leadership experience in the power electronics industry, and his expertise will be invaluable in guiding the company through the next phase of its development," says chairman Ian McWalter. "As GaN Systems' unique product offering based on our proprietary Island Technology is commercialized this year and as we increase our worldwide market presence, Jim and our senior executive team will grow GaN Systems into a significant player in the power electronics industry," he believes.
"Since John Roberts and I founded GaN Systems in 2008 to develop our Island Technology products, there has been increasing recognition of gallium nitride's advantages over silicon devices in power conversion applications," says Patterson. "Jim will be a great addition to our team as we look forward to the full commercialization of our product families and GaN power devices become the technology of choice in automotive, power, alternative energy and many other markets."
On behalf of GaN Systems' investors Chrysalix Energy Venture Capital and Rockport Capital, Mike Sherman, managing partner of Chrysalix EVC, comments: "The founders of GaN Systems have done an outstanding job of building the company to its present stage, and the addition of Jim Witham, with his proven leadership and global market experience, will allow the team to fully deliver their unique gallium nitride-based power conversion solutions to the world."
GaN Systems appoints senior director of technical marketing, Asia
GaN Systems hires director European operations prior to launching commercial products in 2014
Tags: GaN Systems Power electronics
Visit: www.gansystems.com