12 February 2013
Oxford Instruments' Baclet presents on resist coated GaN etching at Strategies in Light
UK-based etch and deposition system maker Oxford Instruments Plasma Technology (OIPT), a division of Oxford Instruments, has announced that applications specialist Stephanie Baclet will give a presentation entitled "High throughput for resist coated Gallium Nitride etching" at the Strategies in Light Conference, in Santa Clara, USA (12-14 February).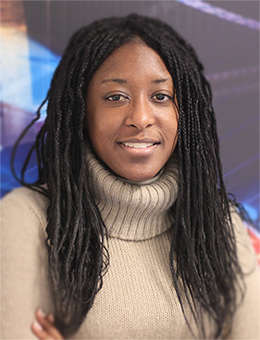 Picture: Oxford Instruments' Stephanie Baclet.
High throughput in batch GaN based LED production is determined principally by batch size, process time and the uptime of the tool in operation, says the firm. As the time of the etch process is often fixed in order to meet selectivity, uniformity and profile specifications, one area where throughput can be significantly improved is by reducing the cleaning cycle thus improving the tool's uptime.
Baclet's presentation focuses on the work being undertaken by Oxford Instruments to improve the plasma cleaning process, by utilising new chamber hardware for the PlasmaPro 1000 batch etch tool. This new design has been shown to clean the chamber at up to five times the rate compared with the standard plasma clean, says the firm. As a result, the length of plasma clean may be dramatically reduced, and the mechanical clean interval is increased. Both of these factors contribute to gains in the overall throughput of batch processing GaN wafers, driving down the cost per lumen of the finished device.
Oxford Instruments' PlasmaPro1000 systems, capable of etching batch sizes of 55 x 2" and 14 x 4" GaN wafers, with high uniformity, and selectivity, are used by a number of major HBLED manufacturers.
Tags: Oxford Instruments GaN HB-LEDs Etch
Visit: www.oxford-instruments.com