31 October 2012
Brolis Semiconductors sets December date to open new MBE and laser diode facility
Brolis Semiconductors Ltd of Vilnius, Lithuania is to launch a new facility on 5 December 2012. Established by brothers Augustinas Vizbaras, Kristijonas Vizbaras and Dominykas Vizbaras in 2011, the firm specializes in mid-infrared type-I GaSb laser diodes and molecular beam epitaxy (MBE), manufacturing epitaxial wafers for antimonide and arsenide materials for thermal imaging focal plane arrays, CPV and custom devices.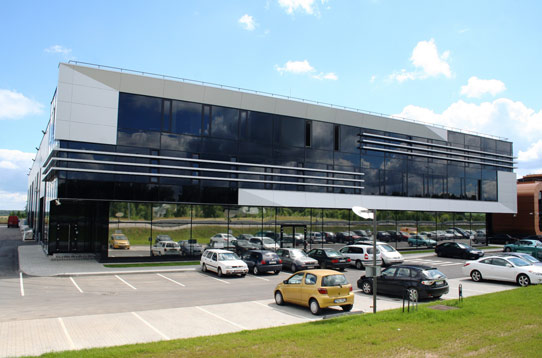 Picture: Brolis Semiconductors' new MBE and laser diode facility.
Featuring a state-of-the-art class 1000/10000 cleanroom with dedicated facilities for MBE and optoelectronic device testing and packaging, the facility was completed in less than nine months, accelerated by investments from the Venture Capital fund LitCapital and European Union structural grants.
"Our goal was to launch the facility as fast as possible, so that we do not lose the momentum, both technological and competitive. Today, I believe we are pretty much on schedule with the opening. Our second milestone is to deliver first R&D laser diode products by February, 2013," said Dominykas Vizbaras, CEO of Brolis Semiconductors.
Brolis Semiconductors' first laser products will be 2090 nm, 2330 nm, 2730 nm, 3300 nm, and 3400 nm. "Some of these wavelengths will also be high power products," added the firm's chief operating officer, Augustinas Vizbaras.
Tags: MBE Epitaxial wafers Laser diodes
Visit: www.brolis-semicon.com