30 May 2012
ARC Energy appoints Dr. Philip C.S. Yin VP and GM of organization in China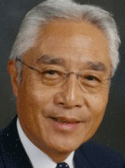 Advanced RenewableEnergy Company LLC (ARC Energy) of Nashua, NH, USA, a provider of c-axis sapphire growth technologies and turnkey solutions for the LED solid-state lighting and other clean energy markets, has appointed Dr. Philip C.S. Yin to the role of vice president and general manager, China region. He is based in ARC Energy's Shanghai office.
Picture: Dr. Philip C.S. Yin.
Yin will be responsible for building relationships and satisfying customer expectations, as well as directing the rapidly growing China organization, and helping grow ARC Energy's business in the China region, says the firm.
Previously, Yin served as the chairman and chief executive officer for AXT Inc, a manufacturer of compound and single element substrates, and raw materials for the compound semiconductor market. Prior to AXT, he was the U.S. general manager for metal organic chemical vapour deposition (MOCVD) equipment maker Aixtron SE.
"Rapid adoption of LEDs in lighting is increasing demand for large diameter sapphire, which in turn is driving up demand for ARC Energy's cost effective, highly automated CHES sapphire growth furnaces," said Hap Hewes, ARC Energy's senior vice president. "Phil is a true technology leader with significant operations, business, and LED expertise. We look forward to working with him to expand our China operations so that we can continue to meet and exceed the needs of our rapidly growing customer base in China."
Yin holds a Ph.D. in Material Science from Brooklyn Polytechnical Institute, and attended the executive education program at Stanford Law School. He is affiliated with the American Association for Crystal Growth (AACG) and Electro-Chemical Society (ECS).
Tags: ARC Energy Sapphire crystallization furnaces
Visit: www.arc-energy.com