5 April 2012
Oxford Instruments Plasma Technology promotes general manager to managing director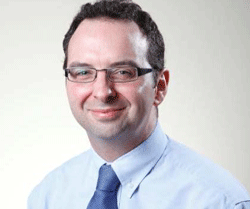 UK-based etch, deposition and growth system maker Oxford Instruments Plasma Technology (OIPT) has appointed Dan Ayres (formerly operations director then general manager) as its managing director. With over 10 years of experience within the Oxford Instruments Group, he has held roles in the fields of operations, product management and project management.
Picture (right): Dan Ayers, OPIT's new managing director.
Ayres will report to Jonathan Flint, CEO of Oxford Instruments plc. "Our business strategy demands an organization that can meet the challenge of expanding markets, new products, and growing numbers of customers and employees," says Flint. "Dan's new appointment will ensure that Oxford Instruments Plasma Technology continues its current growth plans, and I am confident that with Dan heading the strong executive team in place at the company, this will be achieved," he adds.
"In line with our strategic plan we will focus on innovating improved etch, deposition and growth solutions to meet our customers' needs for new systems, continuous performance improvement and after-sales support," says Ayres. "We will support our focus on innovation by investing in improved business processes to ensure we deliver a healthy and growing business for our employees, shareholders and other stakeholders," he adds.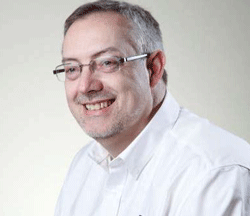 Picture (right): Mark Vosloo, appointed OIPT's sales, CS & marketing director.
At the same time, sales & customer support director Mark Vosloo has assumed responsibility for all customer-facing functions (including strategic marketing) and holds the new title of sales, CS & marketing director. OIPT reckons that this promotion will ensure that it aligns more effectively with customers and the provision of high-tech products and services geared to their specific requirements.
Oxford Instruments Plasma Technology promotes Ayres to role of GM
OIPT appoints operations director
OIPT appoints Mark Vosloo as sales director
Tags: OIPT
Visit: www.oxford-instruments.com