5 August 2016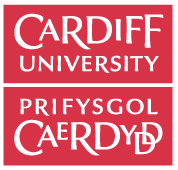 Organisation: Cardiff School of Engineering
Title: Senior Cleanroom Process Engineer
Vacancy Number: 4881BR
Job Summary

We are seeking to recruit a senior process engineer to join the new Institute of Compound Semiconductors (ICS), a major multi-million pound large scale cleanroom facility linked to a wider compound semiconductor cluster. This will be a European leading capability for compound semiconductor research and development. This post will be to develop new fabrication processes and to establish process control methodologies in response to increasing demand from researchers at Cardiff and external collaborators. You will have an established expertise and a proven portfolio of cleanroom device fabrication, and in particular an advanced knowledge of dry etch technologies and /or photo and electron beam lithography. Initially based in the existing Cardiff University facility you will be a key member in effecting the transition to the new 1500m2 ICS facility.

Informal enquiries can be made to Dr Phil Buckle on BucklePD@cardiff.ac.uk

This position is full time (35 hours per week) and is open-ended.

Salary: : £40,082 - £46,414 per annum (Grade 7)

Job Ref: 4953BR

Date advert posted: Friday, 5 August 2016

Closing date: Saturday, 3 September 2016
Please be aware that Cardiff University reserves the right to close this vacancy early should sufficient applications be received

Cardiff University is committed to supporting and promoting equality and diversity. Our inclusive environment welcomes applications from talented people from diverse backgrounds.
To work for an employer that values and promotes equality of opportunity, please visit:
http://krb-sjobs.brassring.com/TGWEbHost/jobdetails
We strongly welcome female applicants and those from an ethnic minority group, as they are under-represented in our School. The School of Physics & Astronomy has a Juno Practitioner accreditation that recognises good employment practice and a commitment to develop the careers of women working in science. The University is committed to ensuring that we sustain a positive working environment for all staff to flourish and achieve. As part of this commitment, the University has developed a flexible and responsive framework of procedures to support staff in managing their work and personal commitments wherever possible. Applications are welcome from individuals who wish to work part-time or full time.
Disclaimer: Material published within the Recruitment section is supplied by individuals and companies. Semiconductor Today, its publisher and staff are not responsible for the accuracy or validity of this material. For up-to-date Recruitment information, please contact the individual or company responsible for supplying the material.