3 August 2016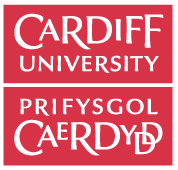 Organisation: Cardiff School of Engineering
Title: Project Development Officer
Vacancy Number: 4953BR
Job Summary

As part of the initial phase of a major investment programme, Cardiff University seeks to appoint over 20 new positions including technical, academic and administrative in the general area of compound semiconductors and related technology. These new positions support a large effort forming the Institute for Compound Semiconductors (ICS) at Cardiff University. The ICS is part of a £300m investment in a new Research and Innovation Centre. The Centre is already recognised by the Welsh and UK governments, who have invested over £29m towards its creation. The ICS will be a unique facility in Europe, based in a new building, and equipped with state-of-the art fabrication and characterisation facilities including a full 8" fabrication line as well as a related small area process capability, epitaxy, material and device characterisation. It will enable novel research and development along with strong engagement with industry. This will position Cardiff to become the UK and European leader in translational research in Compound Semiconductors.

This post in project development will specifically support the newly established Ser Cymru Chair in Advanced Materials and Devices within ICS to seek, develop and lead funding activities ranging from basic scientific research to industrial interactions. Working independently and with a team, this post will seek and nurture technically beneficial relationships with key collaborators, world-wide, developing appropriate communication links across disciplines, other Universities, and industrial collaborators as required.

The successful candidate will be highly self-motivated with demonstrated experience of initiating, developing and writing successful competitive collaborative bids for research and development activities within both EU and UK. You will also demonstrate experience of initiating relationships and engaging effectively with external collaborators and colleagues at all levels thus indicating strong networking and relationship building skills. This position requires a postgraduate degree in Physical Sciences or Engineering associated with Compound Semiconductor Technology.

More information about this post may be obtained by contacting Professor Diana Huffaker, Director, ICS at HuffakerDL@cardiff.ac.uk or Professor Sam Evans, Head of School, Cardiff School of Engineering at EvansSL@cardiff.ac.uk

Salary: £31656 - £37768 per annum (Grade 6).

Job Ref: 4953BR

Date advert posted: Wednesday, 3 August 2016.

Closing date: Thursday, 1 September 2016.
To work for an employer that values and promotes equality of opportunity, please visit http://krb-sjobs.brassring.com/TGWEbHost/jobdetails.aspx and search for vacancy number: 4953BR
Cardiff University is committed to supporting and promoting equality and diversity. Our inclusive environment welcomes applications from talented people from diverse backgrounds. We will also consider proposals for flexible working or job share opportunities.

Please be aware that Cardiff University reserves the right to close this vacancy early should sufficient applications be received.
Disclaimer: Material published within the Recruitment section is supplied by individuals and companies. Semiconductor Today, its publisher and staff are not responsible for the accuracy or validity of this material. For up-to-date Recruitment information, please contact the individual or company responsible for supplying the material.