17 January 2017
II-VI Suwtech launches GaAs pump laser modules with 20W wavelength-stabilized output for ultrafast fiber lasers
The II-VI Suwtech Division of engineered materials and optoelectronic component maker II-VI Inc of Saxonburg, PA, USA (which provides high-power laser modules) has launched 976nm wavelength-stabilized multimode pump laser modules with output power of up to 20W.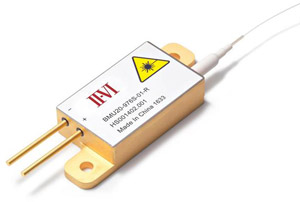 Picture: II-VI Suwtech's 20W pump laser module for ultrafast fiber lasers.
Medical, industrial and semiconductor manufacturing applications increasingly employ ultrafast pulsed lasers for precision drilling and marking on a microscopic scale, notes II-VI Suwtech. The new pump lasers feature a wavelength-stabilized optical design that significantly extends their output power stability performance over operating temperature and output power dynamic ranges, says the firm. The pump lasers enable ultrafast fiber lasers to operate with shorter pulses and achieve higher precision drilling and marking, it is claimed. The new wavelength-stabilized optical system also minimizes warm-up time, improving productivity of the fiber lasers.
"This new laser module builds on the proven reliability of II-VI's gallium arsenide (GaAs) technology platform," says II-VI Suwtech's general manager Di Yang. "Beyond ultrafast fiber lasers for precision drilling and marking, our product portfolio will expand to advance pulsed lasers for other applications, including super-continuum lasers for life sciences."
The high output power of the new pump laser is achieved by combining multiple GaAs laser chips into one module. The combined output is coupled to an industry-standard 105µm multimode fiber. The operating wavelength can be adjusted to meet specific customer applications.
II-VI Inc's capabilities are being showcased in booth #1833 (South Hall) at the SPIE Photonics West 2017 event in San Francisco (31 January – 2 February), highlight the advances that its material science and technology platforms have made possible for users in materials processing, industrial machine tools, biomedical instrumentation and military applications. II-VI is launching several new high-power semiconductor laser chips, modules and bars as well as high-power laser optics for next-generation CO2, fiber and direct-diode lasers.
II-VI SUWTECH launches high-power fiber-laser pump module
Tags: II-VI Inc Laser diodes
Visit: http://spie.org/photonics-west.xml
Visit: www.ii-vi.com/business_units/suwtech.html