16 February 2017
Peregrine opens Austin development center
Peregrine Semiconductor Corp of San Diego, CA, USA – a fabless provider of radio-frequency integrated circuits (RFICs) based on silicon-on-insulator (SOI) – has opened its new development center in Austin, Texas, which will accelerate the development of UltraCMOS products for mobile applications including power amplifiers, low-noise amplifiers and switches. The new office is staffed with 13 experienced RF integrated circuit developers and is seeking candidates for further expansion. Located at 3801 S. Capital of Texas Hwy, Suite 150, Austin, TX, the new development center includes laboratory and office space.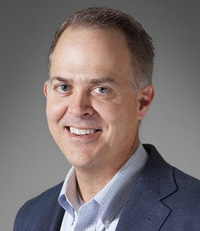 Picture: David Bockelman, who leads Peregrine's new Austin office.
"Austin is one of the few hot beds for IC development, and it has been on our radar for several years as a location with a high potential for expansion," says Dylan Kelly, VP & general manager of Peregrine's mobile wireless solutions business unit. "Peregrine is extremely fortunate to be able to open an office in the region and immediately staff it with the region's top talent. Our new Austin team members are experts in their field, with the added benefit of having worked together as a proven team for the last nine years," he adds.
The Austin office will be led by 25-year industry veteran David Bockelman, who most recently served as senior R&D manager at Avago Technologies/Broadcom. He was previously VP of engineering at Austin-based Javelin Semiconductor Inc. Bockelman holds a Ph.D. in electrical engineering from the University of Florida and a BSEE and MSEE from Georgia Institute of Technology.
Now hiring, the Austin development center is accepting applications.
Visit: www.psemi.com