11 January 2016
EPC recruits Yuanzhe Zhang as director, Applications Engineering
Efficient Power Conversion Corp (EPC) of El Segundo, CA, USA, which makes enhancement-mode gallium nitride on silicon (eGaN) power field-effect transistors (FETs) for power management applications, says that Dr Yuanzhe Zhang has joined its engineering team as director, Applications Engineering.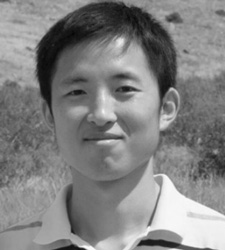 Picture: EPC's Yuanzhe Zhang.
Zhang earned a doctorate in electrical engineering from the University of Colorado in Boulder, and a bachelor's degree at Zhejiang University in Hangzhou, China. While working on his Ph.D. he published several papers on the use of GaN transistors in very-high-frequency DC-DC converters and envelope tracking power supplies for telecom infrastructure. 
As a member of the EPC applications team, Zhang's focus will be designing envelope tracking systems for 4G, LTE and 5G wireless infrastructure that demonstrate the benefits of using GaN transistors. His research and experience in these applications will be shared with customers to accelerate their designs using high-performance eGaN FETs. His designs will aim to demonstrate GaN transistors' superior performance over MOSFETs and LDMOS.
"This is part of our continuous efforts of focusing on customer partnership in designing eGaN technology-based solutions," says EPC's CEO & co-founder Alex Lidow. "With our increased team resources, we are supporting the innovative developments of each customer using gallium nitride technology," he adds. "We are very pleased to have Dr Yuanzhe Zhang joining us at the time when we are moving full-speed ahead in fast-growing applications such as envelope tracking for telecom infrastructure." 
Tags: EPC E-mode GaN FETs GaN-on-Si
Visit: http://digikey.com/Suppliers/us/Efficient-Power-Conversion.page
Visit: http://epc-co.com/epc/Applications/EnvelopeTracking.aspx