24 February 2016
II-VI Inc launches dual 980nm pump laser with 810mW per port
Engineered materials and optoelectronic component maker II-VI Inc of Saxonburg, PA, USA (which produces pump laser modules for terrestrial and submarine optical networks) has announced general availability of its high-power 2 x 810mW, dual 980nm pump laser module.
As growing global demand for bandwidth is driving the need to scale the optical communications infrastructure with greater economy and efficiency, II-VI's dual-chip, dual-output pump laser modules enable designers to replace two laser modules with one. Housed within the compact 10-pin mini-butterfly package, they consume less electrical power, generate less heat, and enable significant reductions in the size of high-performance, multi-stage optical amplifier designs.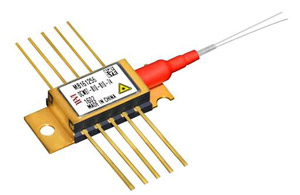 Picture: II-VI Inc's new 2 x 810mW, dual 980nm pump laser module.
"II-VI's 980nm pump laser technology, now entering its third decade of innovation, continues to meet the evolving needs of the market," says Dr.Sanjai Parthasarathi, VP, product marketing & strategy, Optical Communications Group. "The established, proven building blocks of very high-power semiconductor lasers, compact module packaging and unique, independent dual-laser output designs come together in this new product to minimize the physical size and carbon footprint of optical networking equipment as they continue to be deployed in greater numbers," he adds.  
The new product leverages II-VI's proven, high-reliability gallium arsenide (GaAs) laser technology platform and wafer fabrication facility in Zurich, Switzerland. Telcordia qualification testing has been completed and production is ramping up to serve several customers.
II‐VI Inc expands manufacturing assembly capacity for 980nm pump lasers
II-VI unveils 1W optical communications 980nm pump module
Tags: II-VI Inc Laser diodes
Visit: www.ii-vi-photonics.com