10 January 2014
AKHAN founder named to 2014 Forbes '30 Under 30' list in Energy & Industry category
AKHAN Technologies Inc of Chicago, IL, USA, which was formed in April 2007 to commercialize Diamond Lattice Technology for diamond semiconductor devices, says that its 29-year-old founder & CEO Adam Khan has been named to the 2014 Forbes Magazine '30 Under 30' list in the Energy & Industry category.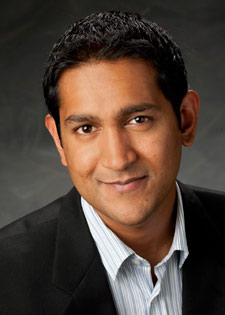 Forbes' third annual '30 Under 30' awards 30 top mover-and-shakers under the age of 30 in 15 different fields. Khan was named among the top innovators and entrepreneurs in the Energy & Industry field.
"We are at a point in time now where diamond has the real potential to not only fuel the next generation of electronics, but substantially reduce the amount of e-waste generated by the status quo offerings," believes Khan. "We started this with the goal of trailblazing this market with much needed materials, and it is an honor to be recognized by Forbes for our work."
Recently recognized with an R&D 100 award for its Miraj Diamond platform, AKHAN Technologies is jointly developing its technology with the Center for Nanoscale Materials (CNM) at the US Department of Energy's Argonne National Laboratory. In March 2013, CNM granted AKHAN exclusive diamond semiconductor application licensing rights to low-temperature diamond deposition technology.
The Argonne-developed technology allows the deposition of low-defect nanocrystalline diamond (NCD) thin films on a variety of wafer substrate materials at temperatures as low as 400°C, which is advantageous for integration with processed semiconductor electronic materials. Argonne's low-temperature diamond technology can be combined with AKHAN's Miraj Diamond process to provide diamond semiconductor thin-film technology. AKHAN debuted its Miraj Diamond platform in November 2011 in a series of patent filings and technical journal submissions.
This approach is claimed to allow for a first-time commercially feasible approach to creating cheaper, better devices relying on integrated circuits – reckoned to be transformational to telecommunications, consumer electronics, defense, and aviation electronics.
AKHAN licenses Argonne's low-temperature diamond deposition technology
Tags: Diamond
Visit: www.forbes.com/30-under-30
Visit: www.akhantech.com