8 May 2013
Oxford Instruments Plasma Technology restructures
UK-based etch, deposition and growth system maker Oxford Instruments Plasma Technology (OIPT), part of Oxford Instruments plc, says it is restructuring to sharpen its focus on main target customer groups and build existing strengths.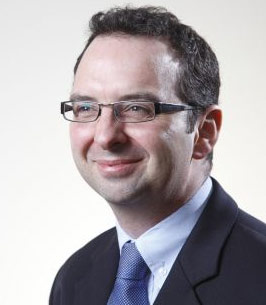 Picture: Dan Ayres
Since 1 April 2013, the firm has restructured into three discrete business groups, made up of multi-disciplined teams which are directly aligned to the needs of customers. The groups will encompass product management, technical review and sales support, product and process configuration and development, backed by the firm's sales and customer support teams worldwide.
"Our customers are the key to Oxford Instruments Plasma Technology's success, and we are sure that this structural change will enhance our customers' experience through the increased focus our teams will bring to bear on their areas of expertise," said Dan Ayres, managing director at Oxford Instruments Plasma Technology, "Our business has trebled in size since 2006, and building on the success of recent years, we are creating a structure and environment aligned with our strategy that supports our further growth."
"It is important that we respond to the needs of our customers, by better aligning ourselves to the markets we address, to ensure maximum product performance. In today's demanding markets, we have taken the opportunity at the start of our financial year to restructure and focus on this challenge. This, together with the confidence that our strategy and investment in product and process will drive further expansion in the near future, will enable our business to grow both efficiently and profitably," Ayres added.
Tags: OIPT
Visit: www.oxford-instruments.com