14 June 2013
LayTec's SolR monitors 50 nm thin layers
LayTec AG of Berlin, Germany, which makes in-situ metrology systems for thin-film processes, focusing on compound semiconductor and photovoltaic applications, says that a successful application of the its SolR product by an industrial customer has proven the extreme sensitivity of the in-line metrology tool. LayTec did not disclose the customer's name.
Figure 1 shows in-line measurements of thickness homogeneity over seven modules directly after deposition of a thick copper indium gallium diselenide (CIGS) absorber layer (upper part) and a thin cadmium sulphide (CdS) buffer layer of less than 50nm (lower part).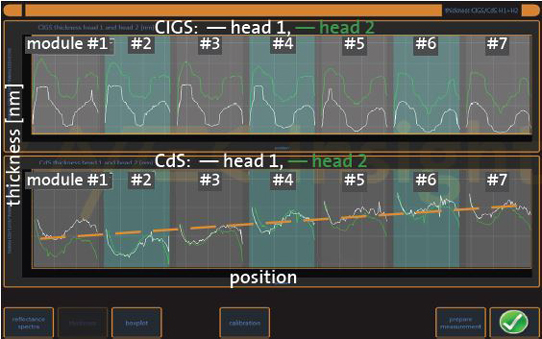 Figure 1: Thickness transients of CIGS and CdS layers by SolR.
The measurement is based on spectroscopic reflectance and is taken by 2 optical heads installed at two different positions perpendicular to the transport direction of the modules (white and green transients in the screenshot). The characteristic patterns of the film thickness line scans across the modules show that the thickness is inhomogeneous. However, all modules have a similar pattern of thickness distribution. The CIGS layer is typically thinner in the center than at the edges. The CdS layer has an S-shaped thickness distribution.
In the CdS layer, a certain systematic variation of the production line has been identified by statistical process analysis: the mean CdS thickness (median) increases with the progress of the process time (dash line in Figure 1). The standard deviation for both CIGS and CdS layer thickness measurements was found to be less than 1nm (Figure 2).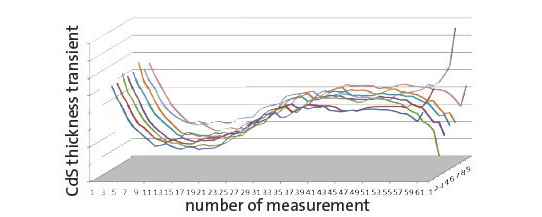 Figure 2: Example of reproducibility measurements: CdS thickness measurements (color coded) on the same module.
LayTec says that these high-precision measurements are now used by the customer to impove the process toward higher yield and maximum cell efficiency.
Tags: LayTec Metrology CIGS CdS
Visit: www.laytec.de/solr