8 May 2012
Last call for LayTec's seminar on in-situ monitoring
LayTec AG of Berlin, Germany (which makes in-situ metrology systems for thin-film processes, focusing on compound semiconductor and photovoltaic applications) has announced its last call for those wishing to attend the firm's in-situ seminar being held in conjunction with the 16th International Conference on Metal Organic Vapor Phase Epitaxy 2012 – XVI ICMOVPE (www.icmovpe2012.org), on 23 May 2012, in Busan, South Korea.
Registration for the seminar is open until 11 May 2012.
The seminar will focus on the latest in-situ monitoring results from R&D and production MOVPE applications. LayTec's customers are invited to present their latest in-situ findings in material systems like GaN/Si, III-V/Si, GaN/Sapphire, GaAs and InP and others.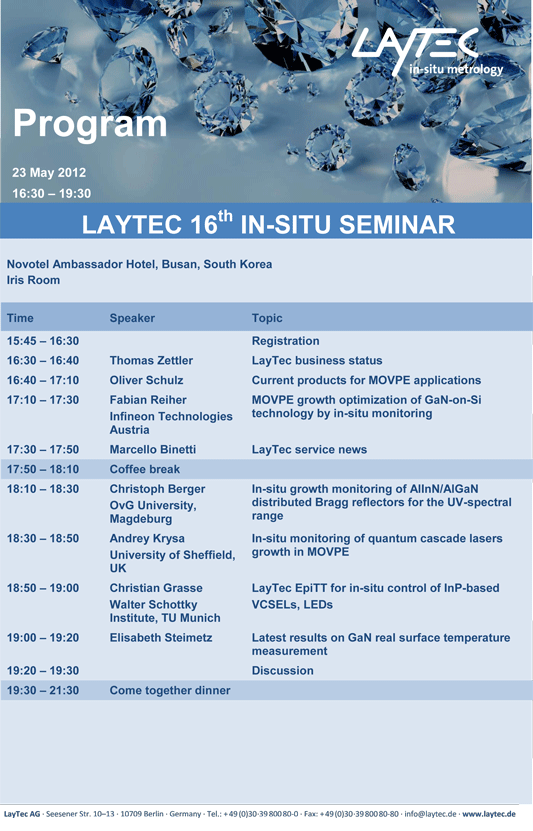 Click here to download registration form.
Tags: LayTec In-situ monitoring
Visit: www.laytec.de