11 June 2012
TriQuint recognizes top sales representatives and distributors for 2011
RF front-end component maker and foundry services provider TriQuint Semiconductor Inc of Hillsboro, OR, USA has announced the winners of its 2011 Sales Award Program, which recognizes the overall contribution of sales representatives and distributors to growth (including technical support, increasing design wins, revenue and a high level of responsiveness to customers).
Award winners were chosen on the basis of nomination by members of TriQuint's executive sales team and announced at the firm's 2012 Global Sales Conference (an annual training and networking event for representatives and distributors).
The categories, winners and nominees are as follows:
Representative Sales Person of the Year:
Winner: Bernd Prediger of Redtree Solutions Ltd.
Nominees: Dave Richter of Neutronics; Roy Wirick of Spectrant.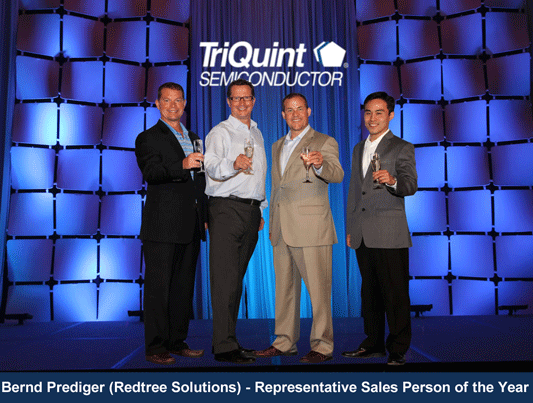 Representative Company of the Year:
Winner: Redtree Solutions Ltd.
Nominees: Neutronics; Spectrant.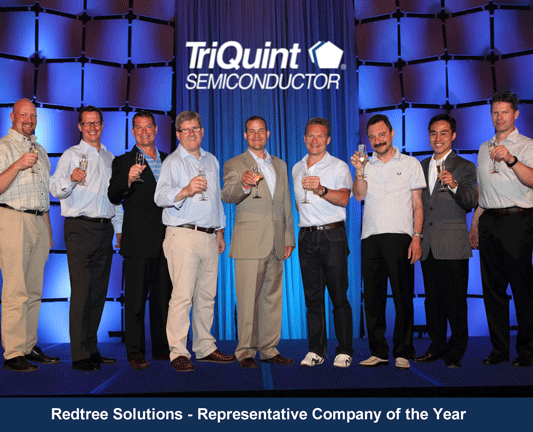 Distributor of the Year:
Winner: Marubun Corp.
Nominees: RFMW Ltd; Versatech.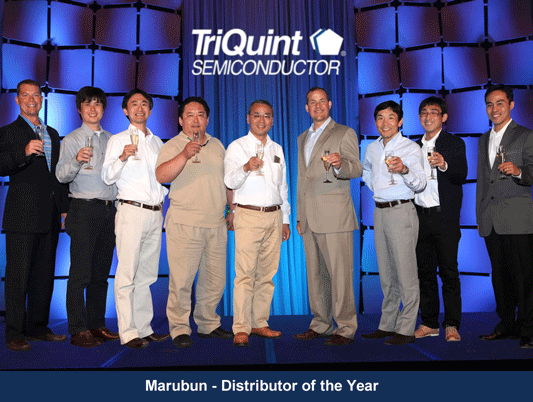 Tags: TriQuint
Visit: www.triquint.com