20 June 2012
Aixtron China appoints general manager
Deposition equipment maker Aixtron SE of Herzogenrath, Germany  has appointed Tim Wang as general manager of its subsidiary Aixtron China Ltd.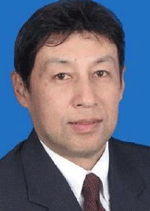 "The Chinese MOCVD market has become increasingly important over recent years and China is expected to play a major role in future LED business. We are therefore delighted to have Tim on board, to not only strengthen our local strategic involvement, but also to underline China's significance as a key market within Aixtron," said Dr. Bernd Schulte, executive vice president and chief operating officer of Aixtron SE.
Picture: Tim Wang.
Wang added, "Aixtron offers great technology in a rapidly growing market. We have a clear commitment to China as one of our largest markets; our mission is to provide our customers with the most productive and cost-effective technology and professional support,
as well as to involve them in our future development. I look forward to working as part of Aixtron's strong global team and to expanding the local leadership through Aixtron China Ltd."
Prior to joining Aixtron, Wang was Regional President of Novellus systems in China.
Visit: www.aixtron.com