11 April 2012
IQE appoints VP of global projects to drive strategic agreement with Solar Junction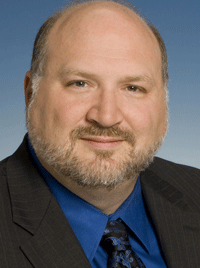 Epiwafer foundry and substrate maker IQE plc of Cardiff, Wales, UK has appointed Russ Wagner as VP, global projects.
His initial responsibility will be to drive the strategic agreement with Solar Junction Corp (SJC) of San Jose, CA, USA, which manufactures III-V multi-junction solar cells for concentrated photovoltaic (CPV) modules, in support of IQE's strategy to become a global supplier of CPV wafers for solar power markets. The agreement (announced in Febraury) will include the transfer of CPV technology, the establishment of wafer manufacturing capability, and the subsequent ramp into high-volume production, working closely with various teams around the globe.
Wagner has 20 years of semiconductor industry experience, most recently as VP of operations at gallium arsenide RF IC maker Anadigics Inc of Warren, NJ, USA. His previous positions include general manager of Fairchild Semiconductor's RF Power Group, VP business & strategic development at Raytheon RF Components, and VP finance & corporate development of Litton Systems Inc's Airtron Division. All of these roles included responsibility for the strategic and tactical management of worldwide operations, partnerships, and corporate growth initiatives.
"Russ brings extensive industry experience and demonstrated success at creating value-generating partnerships to our team," says IQE's chief executive Dr Drew Nelson. "I am confident that, under his leadership, IQE and SJC will achieve the goals we have set for our strategic relationship," he adds.
Wagner achieved his B.S. degree from the University of Dayton and pursued postgraduate work on the Litton Executive Education program at the Wharton School, University of Pennsylvania and the Raytheon Business Leadership program at the University of Chicago's Graduate Business School.
IQE raises £10.5m and invests in CPV cell developer Solar Junction
IQE reports year-on-year growth in revenue and profits
Tags: IQE Solar Junction Multi-junction cell CPV
Visit: www.iqep.com