12 July 2011
Infinera creates VP of sales for cable market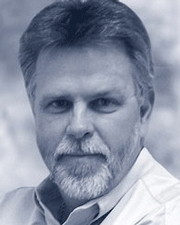 Infinera Corp of Sunnyvale, CA, USA, a vertically integrated manufacturer of digital optical network systems incorporating its own indium phosphide-based photonic integrated circuits (PICs), has appointed Mike Kelly to the newly created position of VP of sales for the cable market. The firm says that this is a result of its growing success among cable operators in the USA, and that the appointment will strengthen its focus on this market segment as part of a broader initiative to apply more focus on key market segments and global geographies as the company grows.
Picture: Mike Kelly.
Kelly has been involved with cable television and network infrastructure companies for more than 30 years, including senior sales roles at Antec (now Arris), C-Cor and Juniper Networks. He joins a team that has built a strong position in the US cable market, with each of the top five US cable systems deploying Infinera solutions.
In addition to cable, Infinera is growing its sales force to provide additional focus on key vertical markets such as incumbent operators and submarine service providers, and is expanding its international geographic coverage in APAC (Asia–Pacific) and EMEA (Europe, the Middle East and Africa).
"The competitive advantages of our PIC-based approach and our DTN [delay-tolerant networking] platform have enabled Infinera to maintain our market leadership in North America," comments senior VP of worldwide sales Ron Martin. "Our growth in new segments and countries will let us capitalize on our innovative approach and help additional service providers build digital optical networks that will lower their costs and make them more competitive," he believes.
Infinera's quarterly revenue falls 20.7%
Tags: Infinera